STRONG competition on the top end of Mandayen's Angus and Limousin catalogues, plus value buying towards the end, ensured all parties were satisfied after the stud's annual on-property bull and female sale at Keith on Wednesday.
While Angus bulls reached $26,000 and Limousin females – artificially inseminated and some with a calf at foot – topped at $22,000, Limousin bulls were the big overall performers in comparison to last year.
All 31 of the Black and Apricot bulls sold to a top of $18,000 and an impressive $11,290 average – a $5321 rise on 2020.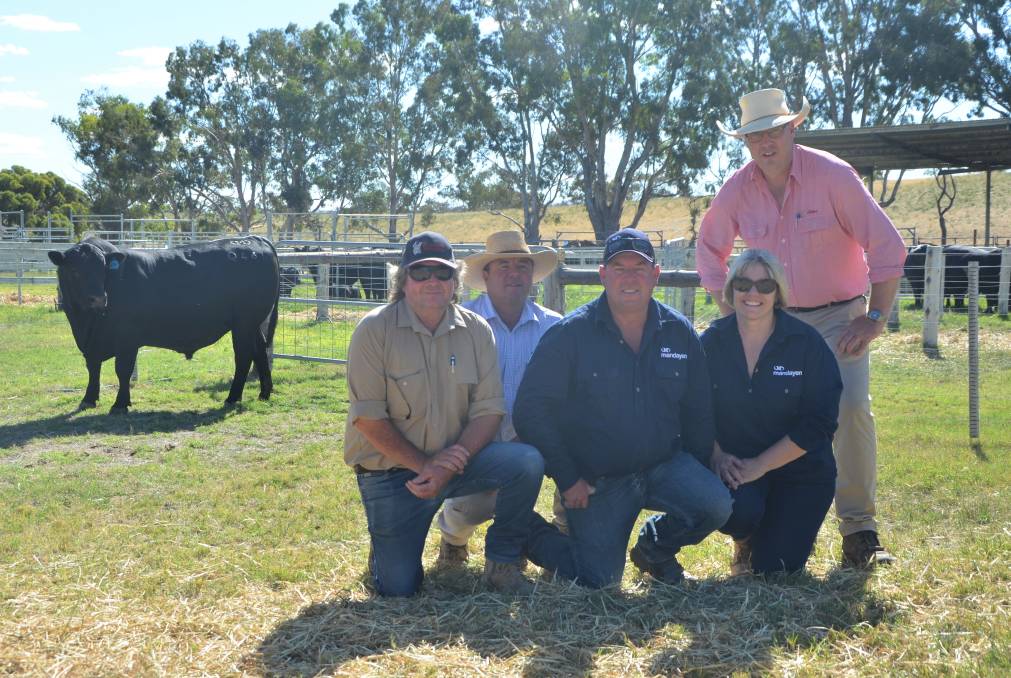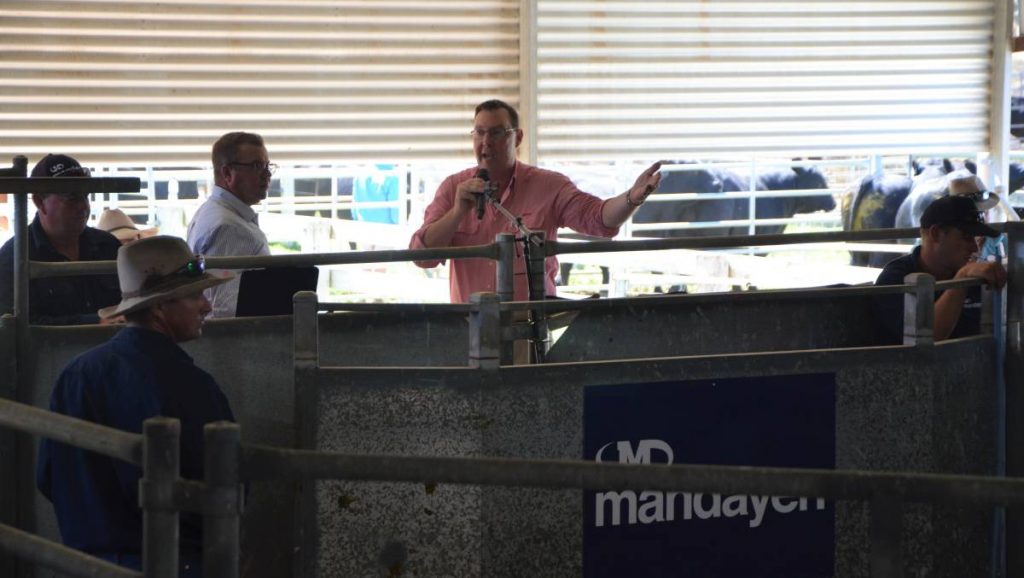 The average marginally eclipsed the Angus bulls, with 58 of the 62 on offer averaging $10,465.
Competition was red hot on the Limousin females, with the 39 lots sold averaging $6615.
Mandayen principal Damian Gommers was pleased with the result, saying the sale had set new personal benchmarks on both Limousin females and bulls.
Mr Gommers said 85 buyers registered on AuctionsPlus showed the huge demand from interstate clients, who met stiff competition from buyers in the sale shed.
Having bred Angus for seven years and a self-proclaimed 'new kid on the block', Mr Gommers said he was very satisfied with the average particularly given 20 more bulls were offered this year.
Topping the sale was Mandayen Capitalist Q461 – a son of LD Capitalist 316 and out of Mandayen Abigail L437 – bought for $26,000 by AJ&PA McBride for their Angus beef breeding operation at Brooklyn Station, Lucindale.
It had estimated breeding values of +58 for 200-day weight, +107 for 400-day weight, +148 for 600-day weight and +84 on carcase weight.
Brooklyn Station manager Drew Maxwell said Capitalist Q461 would be a nice addition to their bull breeding program, offering thickness and depth and providing a good option for their bigger-framed cows.
Another LD Capitalist 316 son made $22,000 with a Pathfinder Genesis son bought by Dunholme Proprietors, Koppamurra, for $21,000.
McCarthy Livestock, Lucindale, was the volume buyer on the Angus bulls, securing seven to $9500, averaging $8214, with WV James & Son, Cooranga, buying six to $17,000, averaging $13,500.
Operating on AuctionsPlus, Tony Sutcliffe, Toebelle Limousins, Dunns Creek, NSW, won the bidding war to secure the top-priced Limousin female Mandayen Krystal Q171 for $22,000.
The September 2019-drop Apricot heifer – a daughter of Ivy's Bubba Watson HTZ24B and AI'd to Balamore Endeavor – ranked in the top 20 per cent on Southern Limousin Breedplan figures for calving ease, birthweight, milk, 200 and 400-day weight, carcase weight, eye muscle area and rib fat.
Spence Dix & Co director and auctioneer Jono Spence said the Limousin cows and calves presented excellent opportunities for breeders to get into what would normally be keeper females.
He said the overall sale result at Mandayen was exceptional, grossing more than $1.2 million.
"It's a testament to the herd on just how far spread the clientele were," he said.
"We saw them go into southwest Vic, well into QLD and eastern NSW.
"Mandayen's Limousins are so well-known and their clients don't want to go anywhere else, they're very loyal, while the Angus program looks to be really good and the brand and clientele is developing well."
While the Limousin bulls didn't reach the heights of the other categories, consistent competition on those offered meant Mandayen achieved a record average of $11,290.
Claiming the top-priced crown was Mandayen King Q024, a black Limousin snapped up by fellow breeder Jason Foote, Brentvale Limousins, Sherwood.
The son of Mandayen King K6 was a full brother to last year's top-price Limousin bull and ranked in the top 11pc for no less than 15 different Breedplan traits.
Brentvale added another Mandayen bull to their program for $16,000, with regular clients Rockallen Pastoral, Willalooka, buying four to $11,000, averaging $9750.
Elders stud stock's Ross Milne said the overall sale was very good, with the females and record-setting Limousin bulls a feature.
"There was also a good clearance and a very fair average on the Angus bulls with a strong top end and good value still there for people towards the end, which is pleasing for buyers in the current environment," he said.
Mr Spence and Mr Milne shared auctioneering duties, with Elders the duty agent.